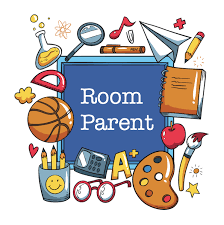 CLASS PARENTS / (ROOM REPS)
Dear Parents,
This year's class parents will play an important role in our children's school experience. Your primary responsibility will be to liaise between the parents in your class and your child's teacher. You will also keep the other parents from your child's class informed of PTA events and volunteer opportunities. Specific responsibilities include, but are not limited to, the
following :
Collecting and managing class funds contributed by parents for:

Planning and running class parties (usually three per year but we will have to determine how parties can be done while adhering to Covid-19 restrictions and please note that as of now, parents will not be permitted in the classroom for the parties)
Purchasing holiday and end-of-year teacher gifts on behalf of all parents.

Attending PTA meetings (approx. 3 during the year)
Volunteer at events (if permissible) throughout the year
Letting other parents in your class know about PTA activities, including opportunities to volunteer at events.
In order to be a class parent you must:
Be a member of the PTA
Have fulfilled commitments to the PTA in previous years. For example, people with previous class parent experience must have attended at least three PTA meetings in that year. (This does not apply to parents new to the school)
In addition, priority will be given to class parents who:
Has not yet been a class parent for that child.
Are not currently class parents for children in other classes. (Exceptions will be made if there are not enough volunteers for a class)
If you have any questions, please feel free email us at presidents@waltwhitmanpta.org .