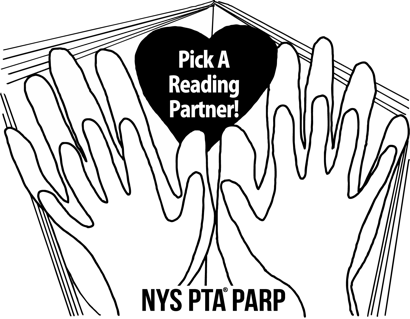 One of the most important skills our children learn is reading. Reading creates a strong, positive influence and builds a foundation for a lifetime of significant benefits.
PARP stands for Pick a Reading Partner. PARP is a program designed to foster the love of reading in children by asking adults to set aside at least 25 minutes a day to read with children.
We proudly invite you to join Walt Whitman Elementary School's "Safari into Reading" challenge.  Our students will have an exciting school-wide "PARP Reading Safari" event on Monday, March 1st, and our safari through the reading jungle will continue until Friday, March 26th when our closing ceremonies will celebrate everything we've discovered while on safari.
Each day, please be sure to read with your child and complete the online reading record. Please also encourage your child to engage in the PARP activities on the attached calendar, and to observe how the PARP displays in the hallways at school and online, continue to grow with their reading successes.
Important Links
Click here to open the full PARP packet with all the live links you need for submissions and special events.
Every Wednesday Log On here for a Bedtime Story from our Teachers.
Nightly (Sunday -Thursday) – Reading Log submission
Calendar of Events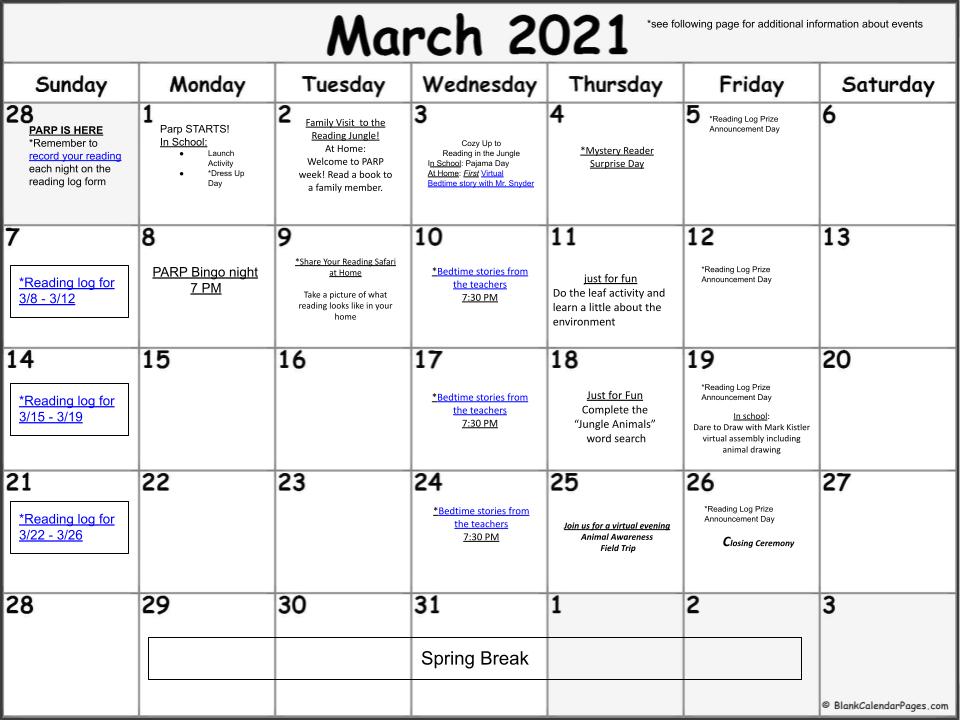 Questions? Contact: Mollie Newman or Lucille Polidoro