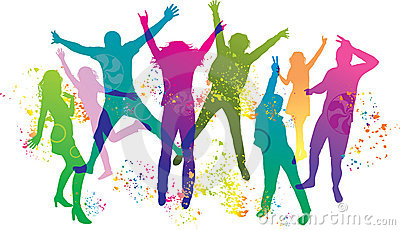 We have begun production on the yearbook for the Walt Whitman Class of 2024 and we have many exciting details to share! The yearbook is designed to chronicle the elementary school years at Walt Whitman and is presented to the children as a gift from the Walt Whitman PTA. The Fifth Grade Yearbook is a wonderful keepsake- one that our children will look upon fondly for many years to come, however, we need your help and cooperation to make it all possible!
We ask that you kindly submit your photos by TBD.
PHOTOS NEEDED:
1. "Baby Faces"
Please submit a picture of your 5th grader at 1-3 years of age to be included in our Baby Faces section.
2. "Strike a Pose"
Please submit a recent, fun, spirited picture of your 5th grader. They can be featured with any items or clothing that are special to them, i.e., holding a basketball, wearing a costume from a dance recital, wearing a sports uniform on or off the field, etc. Please make sure they are looking directly at the camera.
3. General Photos
Please submit up to 15 photos, spanning your child's Walt Whitman years. Solo shots are good; group shots are even better! Examples include pictures from class parties, field day, concerts, PTA events like the Fall Festival, Fun Fair, etc. ONLY PHOTOS TAKEN AT WALT WHITMAN AND/OR PTA ACTIVITIES ASSOCIATED WITH WALT WHITMAN ARE ACCEPTABLE! Please do not submit photos from personal birthday parties, sleepovers, playdates, sporting events, camp, etc.
*Please note that if you would like to submit a photo of your child when they attended school remotely, please make sure they are the only child in the photo.
Parents will need to open a Pictavo account (follow instructions listed below) and upload photos of their child (and his/her friends) over their years at Walt Whitman. Remember, the photos had to have been taken at school or at a PTA activity associated with school.
PHOTO SUBMISSION INSTRUCTIONS:
FOR NEW USERS:
Go to https://www.YBKPIX.com
Click or Tap Create an Account
Enter Account Information
Find your School
Verify E-mail and Login
Click or Tap Share Your Pictures
Tag your Photos (enter full names of those in photo)
Choose a Folder
Click or Tap Upload Photos
*If you already have an account, login using your credentials.
Image Requirements
Images must be in. Jpg format
Upload 5 images at a time (10 mb or smaller).
Only high-resolution photo files can be used in the yearbook. Please upload ORIGINAL IMAGE PHOTOS. Please do not upload photos from iPhoto, Shutterfly, Facebook, Snap Chat, Instagram etc., as they will not have the required resolution
The file name must not exceed 25 characters or include special characters
** Please note that our committee will aim to feature all students in a comparable number of photos. However, there are guidelines including spatial and page limitations we must adhere to. Therefore, please understand that every picture submitted (with the exception of "Baby Faces" and "Strike a Pose") may not be included in the yearbook.
Thank you,
The 5th Grade Yearbook Committee