2020-2021 Reflections Winners Announced!
Congratulations to all the winners of the 2020-2021 Reflections program! National submissions from the I Matter Because… theme were evaluated on interpretation of the theme, creativity and technique in the following arts categories–Dance Choreography, Film Production, Literature, Music Composition, Photography and Visual Arts. Celebrate our national winners listed on the Reflections Awards page, on our social channels and on PTA.org.
2021-22 Theme is – I Will Change the World By…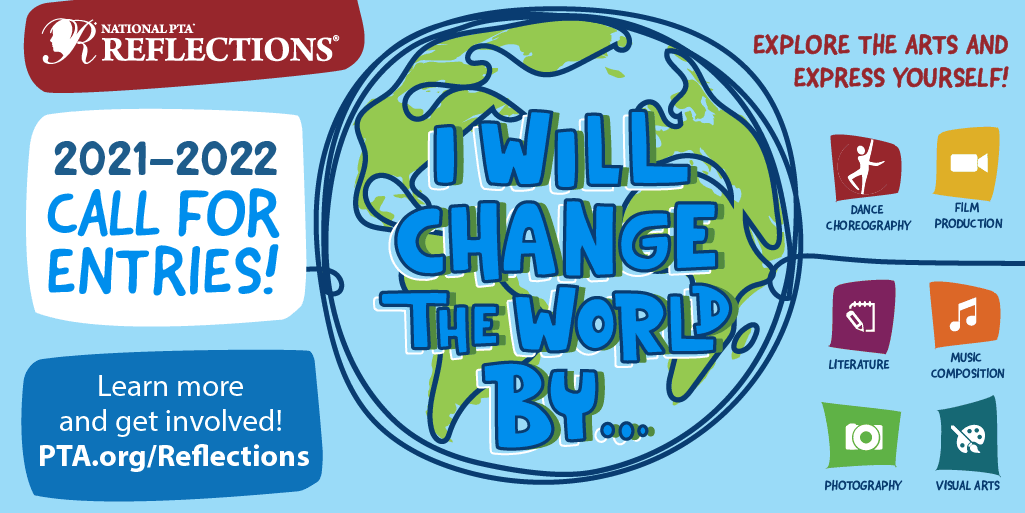 2022 – 23 Theme is – Show Your Voice!
---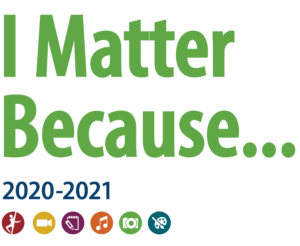 The Walt Whitman PTA and the Syosset Council of PTAS invite you to celebrate your talents and participate in 2020-21 PTA Reflections program.
Do you express your creativity through dance, music, story or poetry? Do you dream of having your drawings displayed in a special exhibit? Do you enjoy taking photographs or videotaping your friends?
Don't miss the annual National PTA Reflections Program and maybe your dream can come true.
The theme for this year is
"I matter because…"
Think about the theme and talk with your teachers, family and friends about what it means to you.
Then select a category:
Film/Video Production
Dance Choreography
Musical Composition
Photography
Visual Arts
Literature
Put on your dancing shoes, grab a camera,or pick up a pen or paintbrush and create! It'll be fun! You can look at what other kids did last year by logging onto www.pta.org/reflections.
---
Questions? Contact our PTA Reflections chair: TBD